MONBAZILLAC "QUERCUS" 2014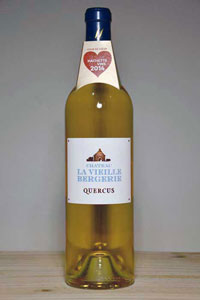 Monbazillac
''QUERCUS'' 2014

75cl
Exceptional Monbazillac wine.
QUERCUS 2009 beats all quality records: extremely rich and complex with a long finish and a rarely equaled balance. According to our customers, this Monbazillac is the best they tasted so far. In our opinion, it is by far the most succeeded wine we produced since thirteen years.
Therefore we wish to recommend our savvy customers to taste this excellent wine.
19.50 €